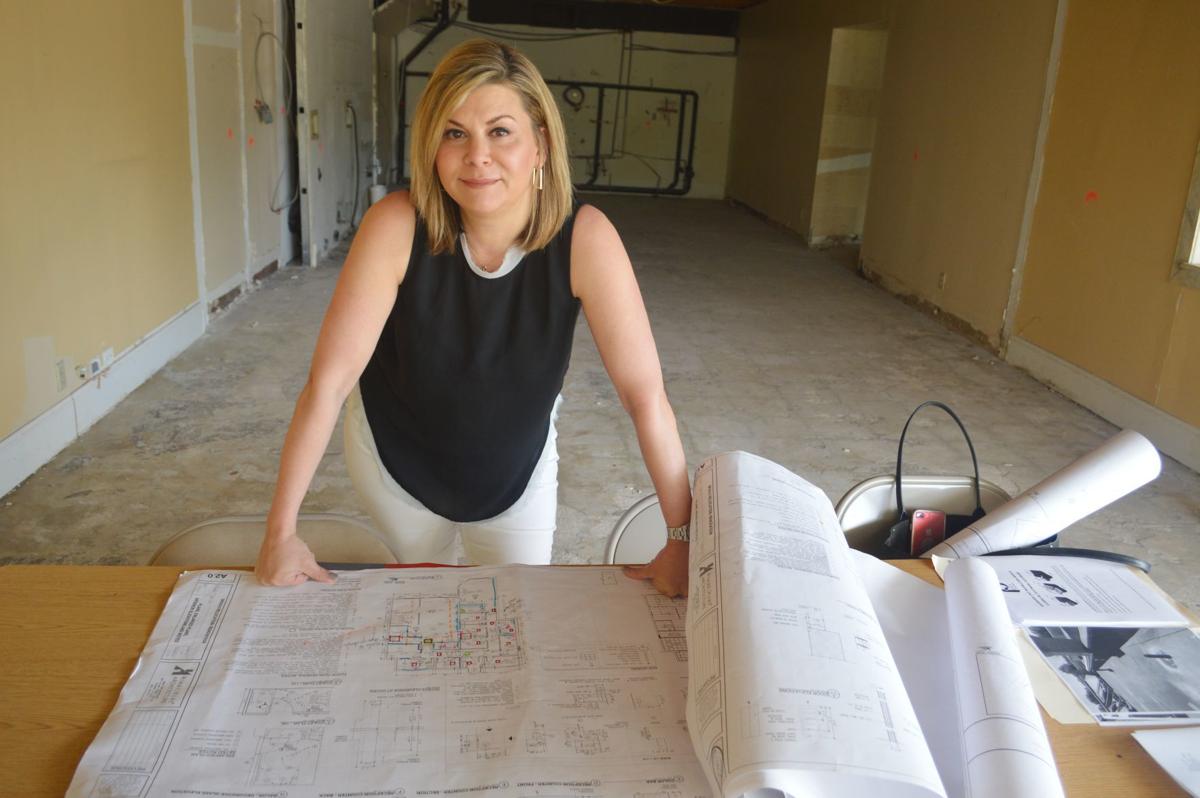 Daniella Tsamouras is embracing change as she prepares to relocate her Spa 310 business from Richmond Shopping Center in Carytown to 5610 Patterson Ave. later this year.
"We knew it was coming. It really was no surprise," Tsamouras said. "We have to be out of our current space by October."
Richmond Shopping Center is being redeveloped into Carytown Exchange, which is expected to be anchored by a Publix grocery store and have an assortment of small boutique-size shops. Most of the Richmond Shopping Center will be demolished, and the first new stores will open in 2020. Officials last week shared their redevelopment plans with the community.
The space on Patterson Avenue that Tsamouras is moving to is in the Post Office Square shopping center across the street from the Yellow Umbrella Provisions store.
Tsamouras' future location is about 2 miles from her current space and about 50 percent larger — approximately 3,200 square feet compared to about 2,000 square feet that she has now.
James Ashby IV and Reilly Marchant with commercial real estate brokerage Cushman & Wakefield | Thalhimer represented the shopping center owner in the lease negotiations.
The renovations are starting with a blank slate, she said.
"Everything is ripped out. We are creating a brand-new facility," Tsamouras said.
HimmelHume Architecture is doing design work for the renovation. Scot Ryan, managing member of Dominion Construction Partners LLC, is general contractor for the project.
He said the space, which has been added to over time, has three floor elevations, which complicates design and complying with American With Disabilities Act provisions.
Tsamouras started Spa 310 in 2006 after she completed esthetics school. She is no stranger to small-business ownership. She and her husband, Jimmy Tsamouras, own and operate two local restaurants, Dots Back Inn and Demi's Mediterranean Kitchen.
Spa 310 offers hair, skin and other beauty treatments. Tsamouras is a licensed master esthetician from the state Board for Barbers and Cosmetology.
Tsamouras initially operated Spa 310 out of her home before moving to other locations. She has been in her current location since 2011.
"I was a little sad in the beginning, but now I am super excited and positive about the changes and the future," she said about the pending move.
"In the true spirit of progress and change, we support the redevelopment of [Richmond Shopping Center]. I think it's good. I think it's going to be a little too expensive for what I can afford, but I have no hard feelings," she said.
She said she expects to be in the Patterson Avenue space by September but will announce a date later. The Carytown location will remain open until the new salon is completed.